Let Us Do The Work!
We'll come to you and take care of the rest so that you can focus on your passions, and ultimately on the growth and cultivation of your athletes.
All-in-1
Let us take care of your choreography, music, staff training, and skill clinics all in 1 trip! Saving time and Money!
Customizable
Each Gym's needs are unique. Let's customize the perfect training for your athletes and coaches!
Easy
We do ALL of the leg work! Travel costs are included. Minimal prep work needed on your end!
Choreography
Let us express your team's story through use of skills, movement, and flair. "Creating something beautiful and dynamic out of the raw ingredients of passionate athletes and coaches is what really excites me," Jess says. Included is a year-long commitment to you as a consultant for routine feedback and small tweaks. We know that a season is a marathon, not a sprint. And we want to be there with you until you cross that finish line. See a few of our routines below.

Clinics & Camps
Our favorite saying about tumbling progression is, "slower is faster, and faster is slower." We take our time to make sure that the athletes AND COACHES fully understand the dynamics, the drills, the shapes, and the techniques so that when we leave, you are set up for success!
The Forte Staff is respected in the sport for their knowledge, focus on progressions, and their rapport with children of all ages. We have a drill for EVERY problem your groups are having. Challenge us! We're up for it and can't wait to share with your athletes so they can advance their skillset!
STAFF TRAINING
Let us customize your in person Staff Training! Choose from a comprehensive list of modules to create the "just right" learning experience for your staff!
Request a Quote
if you are interested in starting the planning process today!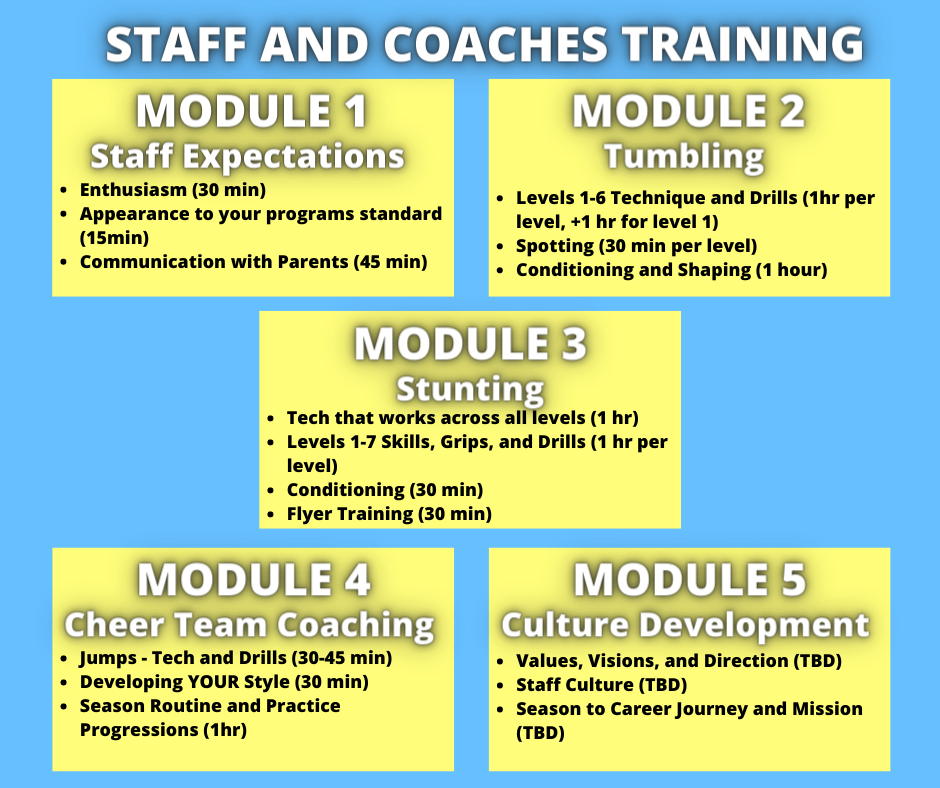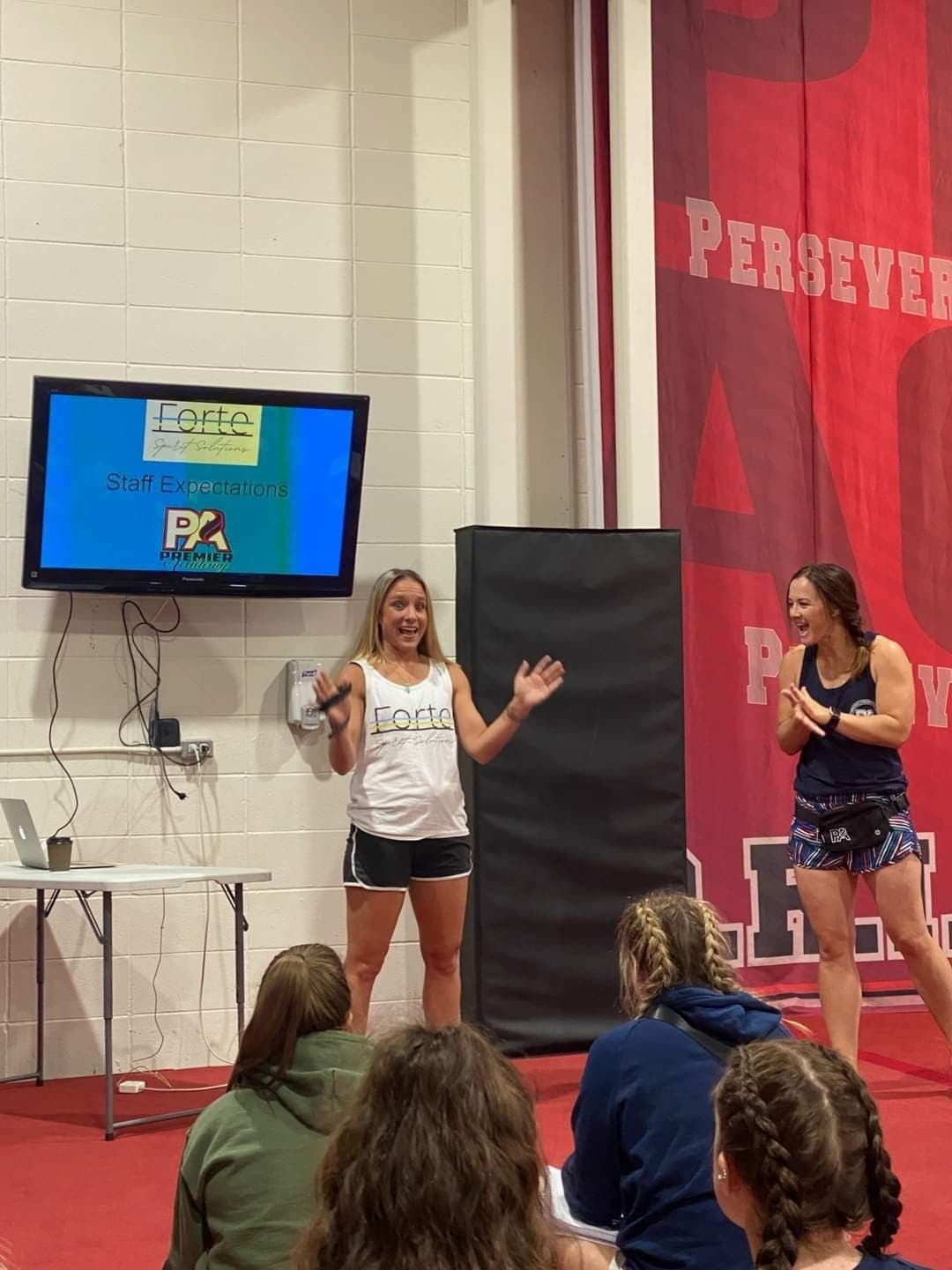 MUSIC
Custom music on the spot that doesn't break the bank. Sounds too good to be true? It's not! It would be our pleasure to have your mix ready within 2 weeks of your choreography session so that you can go to work getting your athletes prepped for competition season! Adam, with a certificate in Recording Arts and certified in Pro Tools, can customize your mix with songs, voiceovers, and sound effects. Check out these samples!
What our customers are saying ⇒
We love our Forte Fam! Thank you for your support and loyalty!
"We have had Jess & Adam come to work with our program East Celebrity Elite numerous times over the years. Our kids and staff really enjoy working with them and as an owner I am extremely impressed by their professionalism as well as how easy and simple they are to work with when scheduling! I cannot say enough good things about them and will continue to use them for years to come! "
Carrie & jason Pope, ECE Connecticut
"Great staff and great resources! We did choreography with them for the first year this season and we have nothing but good to say. They were super helpful and continued to check in throughout our season. 10/10 recommend!"
Maggie Cheramie, ACA (Louisiana)
"I would 100% recommend forte spirit, they did choreography for 5 of our teams ranging from tinys on up! They were very professional and put together beautiful, creative, personalized routines for each team to play on their strengths!"
Jadi Elizabeth, Diamond All Stars (Michigan)
Hey There!
Welcome to Skills School! Click Here to Enroll for free to our set-up course!